About-À propos
Since 1978, the CSHM/SCHM has held annual conferences in conjunction with the Congress of the Social Sciences and Humanities. Conferences include round table discussions, the prestigious Paterson Lecture Series, peer-reviewed scholarly papers, and the H.N. Segall Prize for best student presentation.
The journal of the CSHM/SCHM is the Canadian Bulletin of Medical History, a bilingual, peer-reviewed journal, with its own website. The Society and its journal are funded by the Social Sciences and Humanities Research Council [SSHRC] and by Associated Medical Services, a charitable organization that has for many years supported initiatives in the history of medicine, bioethics, professional education, and other aspects of Canadian health care.
---
Depuis 1978, la CSHM/CSHM tient des congrès annuels conjointement avec le Congrès des sciences humaines. Ces événements comprennent des tables rondes, les prestigieuses conférences Paterson, des communications académiques évaluées par les pairs, et le prix H. N. Segall pour la meilleure communication donnée par un étudiant.
La revue de la CSHM/CSHM est le Bulletin canadien d'histoire de la médecine, une revue bilingue avec évaluation par les pairs qui a son propre site web. La Société ainsi que la revue sont appuyées par des fonds provenant du Conseil de Recherches en Sciences Humaines du Canada [CRSH] et de la fondation Associated Medical Services qui, depuis plusieurs années, offre son soutien à des initiatives en histoire de la médecine, en bioéthique, en enseignement professionnel ou concernant d'autres aspects des services de santé canadiens.
---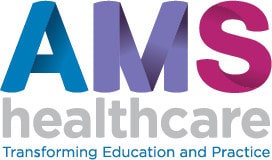 The Canadian Society for the History of Medicine acknowledges the generous financial support of Associated Medical Services. AMS supports many society activities, including our Annual Conference, the Paterson Lecture, the Hannah Summer Studentships, and research grants in the history of medicine.
---