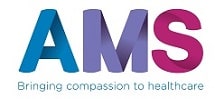 The Board of AMS (Associated Medical Services Inc.) is very pleased to announce the creation of the AMS History of Medicine and Healthcare Post-Doctoral Fellowship and Grant Program hosted by the Nova Scotia Health Research Foundation (NSHRF). AMS is a small Canadian charitable organization with an impressive history as a catalyst for change. AMS has, and continues to have, profound impact on healthcare of Canadians through its support of the history of medicine and healthcare, health professional education, compassionate care and bioethics.
The purpose of the History of Medicine and Healthcare Program is to promote scholarship, teaching and public interest in history of health care, disease and medicine. AMS has two goals for this program:
To identify and promote activities designed to broaden the scope of research, teaching and public interest in the history of health care, disease and medicine.
To stimulate new research initiatives, interest and appreciation of the history of healthcare/medicine/disease, among the research community, health care professionals and students.
In 2015-2016 AMS is offering two funding opportunities to support these goals.
Post-Doctoral Fellowships
The AMS Postdoctoral Fellowship provides support to a core of the most promising researchers at a pivotal time in their careers. Candidates should be embarking on a period of full time post-PhD degree studies and wish to add to their experience by engaging in research either in Canada or abroad. The fellowships are intended for emerging scholars to complete work already started on projects related to the history of health care, disease and/or medicine or the history of the education of health professionals, or to begin a new project in the field. For the 2015 competition, the AMS is particularly interested in supporting fellows in the area of aboriginal health and health professional education in humanistic care. The maximum award for each of two one-year fellowships is $45,000 plus a $2,500 research and travel allowance.
Project Grants
The AMS project grant is designed to support small budget proposals on projects in history of healthcare/disease and medicine. Such projects might include requests for seed money to develop research initiatives. Proposals are expected to advance an aspect of the history of health, health care or disease or the history of education of health professionals that could benefit the broader community of practitioners in the field. Funding is available up to a maximum of $10,000 per grant for the period of one year.
For more information on these funding opportunities, visit the NSHRF site at http://www.nshrf.ca/programs-services/programs-and-services/ams-funding-opportunities
For more information on AMS, please visit our website at www.ams-inc.on.ca