Project Grants and Post-Doctoral Fellowships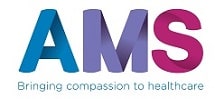 Starting February 16, 2016, the NSHRF will be hosting the Associated Medical Services (AMS) Project Grant and Post-Doctoral Fellowship program on behalf of AMS. The purpose of this program is to promote scholarship, teaching and public interest in history of health care, disease and medicine.
For program requirements and application details please visit www.nshrf.ca/ams
About AMS
Associated Medical Services (AMS) is a small Canadian charitable organization with an impressive history as a catalyst for change. AMS has, and continues to have, a profound impact on the health care of Canadians through its support of the history of medicine and health care, health professional education, compassionate patient care and bioethics. To learn more about the AMS please visit their website.