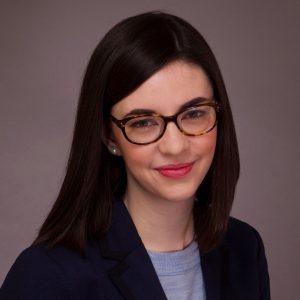 Dean Richard Reznick is pleased to announce that Benoit-Antoine Bacon, Provost and Vice-Principal (Academic) at Queen?s University, has appointed Dr. Jenna Healey as the Jason A. Hannah Chair in the History of Medicine, Faculty of Health Sciences, for a five-year period beginning August 1, 2017.
Dr. Healey received her PhD from the Program in the History of Science and Medicine at Yale University. Prior to Yale, she earned her Master of Arts from the Institute for the History and Philosophy of Science and Technology at the University of Toronto, and her Bachelor of Arts and Sciences from the University of Guelph.
Dr. Healey?s research focuses on the intersection of twentieth-century medicine, gender, technology, and health policy. Dr. Healey?s current book project, On Time: Age, Technology, and Reproduction in Modern America, explores the temporal politics of reproduction through a history of the so-called biological clock.
In 2015, she received the H.N. Segall Prize from the Canadian Society for the History of Medicine. This award was followed by the George Washington Egleston Historical Prize from Yale and the Alice Wilson Award from the Royal Society of Canada, both in 2016.
Before coming to Queen?s, Dr. Healey was a Social Sciences and Humanities Research Council of Canada Postdoctoral Fellow in the History Department at York University. She was also a lecturer at Yale University, where she taught seminars in Money and Medicine, the History of Human Experimentation, and Historical Perspectives on Gender and Technology.
At Queen?s, Dr. Healey will be situated in the Department of Obstetrics and Gynaecology, with a cross-appointment in the Faculty of Arts and Science?s Department of History.
Dean Reznick would like to thank Dr. Jacalyn Duffin for her outstanding service to Queen?s in this role for the last 30 years.