Expression of interest Co-editor CBMH/ déclaration d'intérêt co-rédacteur/trice en chef du BCHM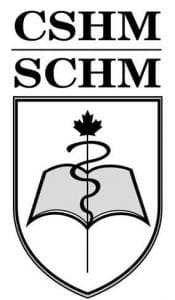 The CSHM seeks a new co-editor for its journal, Canadian Bulletin of Medical History. Please see the job description and information pertaining to the application process. The deadline for submitting an application (or nominating a candidate) is 15 February 2019. Please send your application directly to CSHM president Peter Twohig ([email protected]).
Le BCHM est à la recherche d'un nouveau co-rédacteur/ une nouvelle co-rédactrice en chef pour sa revue, le Bulletin canadien d'histoire de la médecine. Vous trouverez en attaché la description du poste ainsi que toutes les informations relevant du dépôt d'un dossier de candidature. La date limite pour déposer son dossier (ou proposer un/e candidat/e) auprès du président de la SCHM, Peter Twohig ([email protected]) est le 15 février 2019.