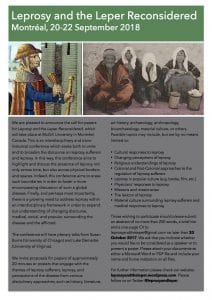 The Call for Papers is now Open!
This conference aims to bring together academics from a wide array of fields and time periods in order to have a productive discussion about lepers and leprosy throughout history.
This conference will be held in at McGill University in Montréal, Canada on 20-22 September 2018.