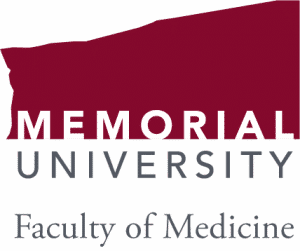 Division of Community Health and Humanities
Faculty of Medicine
The Faculty of Medicine, Memorial University invites applications for the position of Associate Dean, Community Health & Humanities. This is a senior academic appointment within the Division of Community Health & Humanities, Faculty of Medicine.
The Division of Community Health & Humanities is a dynamic and vibrant multidisciplinary unit with broad and diverse research and teaching responsibilities, and strong links with other faculties as well as government and community agencies. The Division currently includes experts and training in biostatistics, epidemiology, health policy, bioethics, medical humanities, nutrition, public and population health, and social science. The Division provides graduate training in community health, bioethics, and applied health services research, undergraduate and postgraduate training of medical students and continuing education of health care professionals in the province. Through the Health Research Unit, the Division partners with community and government organizations to conduct community health related research.
The successful candidate will provide strong academic, administrative and teaching leadership to the Division of Community Health & Humanities; foster optimum interdisciplinary relationships in the University; and develop and sustain productive ties with community and government agencies. The incumbent will provide guidance and supervision to approximately 55 full-time, part-time, joint and cross-appointed faculty and 12 administrative and research staff. Faculty members are located at the main campus in St. John?s, Grenfell campus in Corner Brook and the Labrador Institute in Happy-Valley Goose Bay.
The ideal candidate will have either a PhD and/or an MD with postgraduate training in a research discipline relevant to the Division. Evidence of outstanding interpersonal and management skills, a solid research record, and experience working in an academic environment are required. Exceptional candidates with equivalent education and experience will also be considered.
Appointment will be at the rank of associate/full professor with initial rank and salary commensurate with qualifications and experience. All qualified candidates are encouraged to apply; however, Canadian citizens and permanent residents will be given priority. Memorial University is committed to employment equity and encourages applications from qualified women and men, visible minorities, Aboriginal people and persons with disabilities.
The Faculty of Medicine is located in the Health Science Centre on the main campus of Memorial University in St. John?s. This facility also houses the Schools of Pharmacy and Nursing, the Health Science Library, the General Hospital (Health Sciences Centre), the H. Bliss Murphy Cancer Centre, and the Janeway Children's Hospital. A new Medical Education Centre with state-of-the art teaching facilities opened in 2014. The integrated complex allows for close working relationships in research and teaching among the faculties of Medicine and the Schools of Nursing and Pharmacy.
As the province's only university, Memorial plays an integral role in the education and cultural life of Newfoundland and Labrador. Offering diverse undergraduate, postgraduate and graduate programs to approximately 18,000 students, Memorial provides a distinctive and stimulating environment for learning in St. John's, a safe, friendly city with great historic charm, a vibrant cultural life, and easy access to a wide range of outdoor activities.
A complete application package will include a curriculum vitae, contact details of three referees and a letter of application that provides an overview and discussion of qualifications, research and other interests as they relate to the position. Please address your application package to:
Chair, Associate Dean Search Committee
c/o Ms. Joan Fillier
Secretary, Office of the Dean of Medicine
Faculty of Medicine
Health Sciences Centre, Room M2M318C
Memorial University of Newfoundland
St. John?s, NL A1B 3V6
or electronically mailed to: [email protected]
The application deadline is July 1, 2017.
For more information on the Division, please visit our website at:
http://www.med.mun.ca/CommunityHealth/Home.aspx