Journal-Revue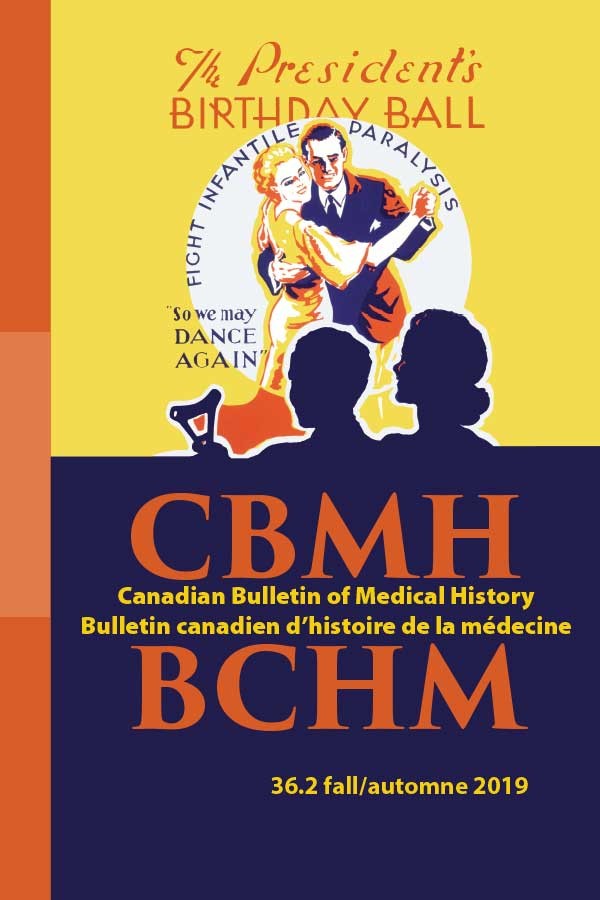 The Canadian Bulletin of Medical History/Bulletin canadien d'histoire de la médecine is very excited to announce the online publication of Vol. 33 Issue 1, as well as the official launch of a brand new online platform.
If you are already an online subscriber, you do need to register for an online account before you can access the journal's new content. Please click here to register for a CBMH/BCHM Online account. Once you have completed this step, please email UTP Journals at [email protected] to have your access to the journal content activated.
All members of the Canadian Society for the History of Medicine receive subscriptions to the CBMH/BCHM. To renew your membership, please click here.
Our new platform offers visitors a user-friendly online experience, including a plethora of new resources and features such as robust search and browse functionality, Tables of Contents alerts, social media integration, most read and most cited featured articles, and a rich mobile experience, to name only a few.
We hope you find the site easy to use and enjoy its updated, fresh look. We encourage you to take the time to explore the functionality of the responsive platform to search, read, cite, and share our journal content. If you have any questions or experience any issues accessing your content, please let us know. Contact the University of Toronto Press Journals Dept. by email at [email protected] or by phone at (416) 667-7810.
Le Canadian Bulletin of Medical History/Bulletin canadien d'histoire de la médecine ont le grand plaisir d'annoncer que la publication du volume 33 numéro 1 en ligne, en plus du lancement officiel de son nouveau portail en ligne.
Si vous êtes déjà abonnés de la version électronique, vous devez créer un compte et vous inscrire pour avoir accès au contenu du CBMH/BCHM. Cliquez ici afin de créer un compte en ligne. Quand votre compte est créé, écrivez aux Presses de l'Université de Toronto (UTP Journals), à [email protected], pour faire activer votre accès au contenu du périodique.
Les membres de la Société canadienne d'histoire de la médecine reçoivent annuellement deux numéros du CBMH/BCHM. Pour revouveler votre adhésion, cliquez ici.
Notre nouveau portail propose aux visiteurs une expérience en ligne conviviale, en mettant à leur disposition un éventail de ressources et de fonctionnalités. Parmi celles-ci, un solide outil de navigation et de recherche, des alertes thématiques, l'intégration aux médias sociaux, des indicateurs de popularité selon le nombre de lecteurs et de citations, de même qu'un fonctionnement intégral sur appareil mobile.
Nous espérons que vous trouverez le site aussi agréable à fréquenter que facile à utiliser. N'hésitez pas à explorer le portail et ses multiples fonctionnalités, pour y faire des recherches, lire et citer des articles et en partager le contenu. Pour toute question ou tout problème d'accès, contactezle Service des périodiques des UTP, par courriel, au [email protected], ou par téléphone, au (416) 667-7810.
Co-directors / Co-directrices
Erika Dyck, PhD
Canada Research Chair in the History of Medicine
University of Saskatchewan
Arts 615, College of Arts & Science
Saskatoon, Saskatchewan S7N 5A5
Tel: (306) 966-5049
E-mail
Aline Charles, PhD
Université Laval
Pavillon Charles-De Koninck
Bureau 3237
Québec, QC G1V 0A6
Tel: 418-656-2131 x 402137
E-mail
Book Reviews