The Canadian Journal of Health History is looking for reviewers for the following new publications in the field of health and medical history.
For presses wishing to have books reviewed, please contact the editor responsible before sending books. 
---
Books for review (English)
---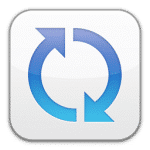 Last updated: May 23, 2022
To review English language books, please contact:
Travis Hay, PhD 
Assistant Professor
Department of Humanities 
Mount Royal University 

E-mail
CJHH English Language Books for Review (May 2022)
Rutgers University Press
Jean-Paul Gaudillière, Andrew McDowell, Claudia Lang, and Claire Beaudevin (eds.), Global Health for All: Knowledge, Politics, and Practices, April 2022.
Monica K. Casper, Babylost: Racism, Survival, and the Quiet Politics of Infant Mortality, from A-Z, March 2022.
Rebecca Hester, Indigenous Migrant Activism, Cultural Competency, and Health Promotion in California, May 2022.
Stephen Cherry, Importing Care, Faithful Service: Filipino and Indian American Nurses at a Veteran?s Hospital, June 2022.
Johanna Schoen (ed.), Ethical Considerations of Maternal and Fetal Bodies, June 2022.
Elizabeth Pfeiffer, Viral Frictions: Global Health and the Persistence of HIV Stigma in Kenya, May 2022.
Cristina Pop, The Cancer Within: Reproduction, Cultural Transformation, and Health Care in Romania, May 2022.
University of Chicago Press
Robert Zaretsky, Victories Never Last: Reading and Caregiving in a Time of Plague, April 2022.
Steven Epstein, The Quest for Sexual Health: How an Inclusive Ideal Has Transformed Science, Politics, and Everyday Life, March 2022.
Noortje Jacbos, Ethics by Committee: A History of Reasoning Together about Medicine, Science, Society, and the State, May 2022.
Stig S. Frøland, Duel Without End: Mankind?s Battle with Microbes, trans. by John Irons, May 2022.
Lenore Manderson, Nancy J. Burke, and Ayo Wahlberg (eds.), Viral Loads: Anthropologies of Urgency in the Time of COVID-19, January 2022.
Manchester University Press
Patricia Allmer, The Tramautic Surreal: Germanophone Women Artists and Surrealism After the Second World War, April 2022.
Katherine Byrne, Julie Anne Taddeo, and James Leggott (eds.), Diagnosing History: Medicine in Television Period Drama, March 2022.
Iain Hutchinson, Martin Atherton, and Jaipreet Virdi (eds.), Disability and the Victorians: Attitudes, Interventions, and Legacies, July 2022.
James Moran, Madness on Trial: A Transatlantic History of English Civil Law and Lunacy, May 2022.
Jennifer Crane and Jane Hand (eds.), Posters, Protests, and Prescriptions: Cultural Histories of the National Health Service in Britain, May 2022.
Janet Weston and Hannah Elizabeth (eds.), Histories of HIV/AIDS in Western Europe, July 2022.
Sophie Vasset, Murky Waters: British Spas in Eighteenth Century Medicine and Literature, June 2022.
Mark Dawson, Bodies Complexioned: Human Variation and Racism in Early Modern English Culture, c. 1600-1750, July 2022.
Amrita Pande (ed.), Birth Controlled: Selective Reproduction and Neoliberal Eugenics in South Africa and India, May 2022.
University of North Carolina Press
Sarah Abel, Permanent Markers: Race, Ancestry, and the Body After the Genome, January 2022.
Merlin Chowkwanyun, All Health Politics Is Local: Community Battles for Medical Care and Environmental Health, May 2022.
Christopher D.E. Willoughby, Masters of Health: Racial Science and Slavery in U.S. Medical Schools, November 2022.
Felicity Turner, Proving Pregnancy: Gender, Laws, and Medical Knowledge in Nineteenth Century America, September 2022.
Catherine Mas, Culture in the Clinic: Miami and the Making of Modern Medicine, November 2022.
John Hopkins University Press
Seema Yasmin, Viral BS: Medical Myths and Why We Fall for Them, January 2021.
Kapil Parakh and Anna Dirksen, Searching for Health: The Smart Way to Find Information Online and Put it To Use, April 2021.
Lisa Cooper, Why Are Health Disparities Everyone?s Problem?, June 2021
Peter Hotez, Preventing the Next Pandemic: Vaccine Diplomacy in a Time of Anti-Science, March 2021.
Robert Derlet, Corporatizing American Health Care: How We Lost Our Health Care System, February 2021.
Cindy Weinstein, Finding the Right Words: A Story of Literature, Grief, and the Brain, September 2021.
Rohit Khanna, Misunderstanding Health: Making Sense of America?s Broken Health Care System, October 2021.
Allan V. Horwitz, DSM: A History of Psychiatry?s Bible, August, 2021.
Rachel A. Pruchno, Beyond Madness: The Pain and Possibility of Serious Mental Illness, April 2022.
Paul Lombardo, Three Generations, No Imbeciles: Eugenics, the Supreme Court, and Buck v. Bell, February 2022.
Henk A.M.J. Ten Have, Bizarre Bioethics: Ghosts, Monsters, and Pilgrims, March 2022.
Cambridge University Press
Steven Friedman, One Virus, Two Countries: What COVID-19 Tells Us About South Africa, November 2021.
Duke University Press
Max Liboiron, Pollution is Colonialism, March 2021.
Guillaume Lachenal, The Doctor Who Would Be King, translated by Cheryl Smeall, May 2022.
Todd Meyers, All That Was Not Her, March 2022.
Fernood Publishing
Nora Loreto, Spin Doctors: How Media and Politicians Misdiagnosed the COVID-19 Pandemic, November 2021.
University of Manitoba Press
Esyllt W. Jones, James Hanley, and Delia Gavrus (eds.), Medicare?s Histories: Origins, Omissions, and Opportunities in Canada, May 2022.
Nancy Van Styvendale, J.D. McDougall, Robert Henry, and Robert Alexander Innes (eds.), The Arts of Indigenous Well-Being, November 2021.
University of Alberta Press
Leslie Main Johnson (ed.), Walking Together, Working Together: Engaging Wisdom for Indigenous Well-Being, May 2022.
Natalie Loveless (ed.), Immune Nations: The Art and Science of Global Vaccination, May 2022.
University of Regina Press
 Alison Calder, Synaptic, April, 2022.
Athabasca University Press
Trisia Farrelly, Sy Taffel, and Ian Shaw (eds.), Plastic Legacies: Pollution, Persistence, and Politics, Spring 2021.
Sherri Melrose, Caroline Park, and Beth Perry, Creative Clinical Teaching in the Health Professions, Spring 2021.
UBC Press
 Gillian Ranson, Front Wave Boomers: Growing (Very) Old, Staying Connected, and Reimagining Aging, April 2022.
Adam Barker, Making and Breaking Settler Space: Five Centuries of Colonization in North America, May 2022.
Dan Malleck, Liquor and the Liberal State: Drink and Order Before Prohibition, April 2022.
Dan Malleck and Cheryl Krasnick Warsh (eds.), Pleasure and Panic: New Essays on the History of Alcohol and Drugs, May 2022.
Andrew D. Hathaway and Clayton James Smith McCann, The High North: Cannabis in Canada, March 2022.
Kelly Fritsch, Jeffrey Monoghan, and Emily van der Muelen, Disability Injustice: Confronting Criminalization in Canada, February 2022.
Florence Ashley, Banning Transgender Conversion Practices: A Legal and Policy Analysis, April 2022.
Travis Dumsday, Assisted Suicide in Canada: Moral, Legal, and Policy Considerations, May 2022.
Tina Moffat, Small Bites: Biocultural Dimensions of Children?s Food and Nutrition, March 2022.
Laura Bisaillon, Screening Out: HIV Testing and the Canadian Immigration Experience, March 2022.
Sonya Grypma, Nursing Shifts in Sichuan: Canadian Missions and Wartime China, 1937-1951, April 2022.
 Steffan Blayney, Health and Efficiency: Fatigue, the Science of Work, and the Making of the Working-Class Body, July 2022.
  McGill-Queens University Press
Catherine Carstairs, The Smile Gap: A History of Oral Health and Social Inequality, June 2022.
Susan Lamb and Delia Gavrus (eds), Transforming Medical Education: Historical Case Studies of Teaching, Learning, and Belonging in Medicine, April 2022.
Ryan Manucha, Booze, Cigarettes, and Constitutional Dust-Ups Canada?s Quest for Interprovincial Free Trade, October 2022.
Jacalyn Dufflin, COVID-19: A History, October 2022.
Mairi Cowan, The Possession of Barbe Hallay: Diabolical Arts and Daily Life in Early Canada, October 2022.
Philip Kirby and Margaret J. Snowling, Dyslexia: A History, November 2022.
Brian Payne, Eating the Ocean: Seafood and Consumer Culture in Canada, December 2022.
University of Toronto Press
 Ralph Heintzman, The Human Paradox: Rediscovering the Nature of the Human, October 2022.
 David Howes, The Sensory Studies Manifesto: Tracking the Sensorial Revolution in the Arts and Human Sciences, August 2022.
 Rebecca Schiff and Helle Møller (eds.), Health and Health Care in Northern Canada, November 2021.
Juanne Nancarrow Clarke, When Medicine Goes Awry: Case Studies in Medically Caused Suffering and Death, January 2022.
Margaret E. Derry, Made to Order: The Designing of Animals, April 2022.
Peter W.B. Phillps and David Castle, Ideas, Institutions, and Interests: The Drivers of Canadian Provincial Science, Technology, and Innovation Policy, May 2022.
Greg Cook and Cathy Crowe (eds.), Displacement City: Fighting for Health and Homes in a Pandemic, November 2022.
Jonahu Botha, Boots on the Ground: Disaster Response in Canada, April 2022.
Andrew Green, Picking Up the Slack: Law, Institutions, and Canadian Climate Policy, July 2022.
Lois Harder, Canadian Club: Birthright Citizenship and National Belonging, November 2022.
Edward A. Konig, The Exclusion of Immigrants from Welfare Programs: Cross-National Analysis and Contemporary Developments, October 2022.
Charles Hayter, Cancer Confidential: Backstage Dramas and the Radiation Clinic, July 2022.
Robert Maunder and Jonathan Hunter, Damaged: Childhood Trauma, Adult Illness, and the Need for a Healthcare Revolution, October 2021.
Alice Cohen and Andrew Biro, Organizing Nature: Turning Canada?s Ecosystems into Resources, October 2022.
David J. Kenny and Shelly McKellar, Transforming Dentistry: The Rise and Near Demise of Dentistry at Western University, August 2022.
Taylor and Francis
Lori Jones, Disease and the Environment in the Medieval and Early Modern Worlds, June 2022.
Routledge
Drew Smith, Stephanie C. Boddie, Bertis D. English (eds.), Racialized Health, COVID-10, and Religious Responses: Black Atlantic Contexts and Perspectives, March 2022.
Heasim Sul, A Global History of Ginseng: Imperialism, Modernity, and Orientalism, July 2022.
Roy MacLeod and Milton Lewis (eds.), Disease, Medicine, and Empire: Perspectives on Western Medicine and the Experience of European Expansion, May 2022.
Micky Lee, Frank Rudy Cooper, and Patricia Reeve, Dis/Ability in Media, Law, and History, June 2022.
Documentaries
Obomsawin, Alanis, et al. Jordan River Anderson, The Messenger. National Film Board of Canada, 2019.
 Untold. Modern Medicine. Makematic, 2021.
Podcasts
Media Indigena: Indigenous Current Affairs
Episodes of Relevance:
Episode 121: Water as a Fundamental Right
Episode 220: From Self-Medication to Self-Determination: A Deep Dive into Drugs
Episode 229: Justice for Joyce Echaquan
Episode 244: Why Medically Assisted Dying is Very Much an Indigenous Issue
Episode 248: Vaccine Conversations
Bedside Rounds
Death, Disease, and Doctors
Dissecting Medical History
Poor Historians Podcast