Undergraduates
Hannah Summer Studentship - Bourses d'été du Hannah
The Hannah Summer Studentship offers undergraduate students an opportunity to study and learn the techniques of historical research and to encourage future serious study of medical history. We welcome applications from students enrolled in all undergraduate faculties in universities in Canada.
2013 Award Winners
2014 Award Winners
2015 Award Winners
2016 Award Winners
2017 Award Winners
Research Areas
Research in the areas of history of health, disease, or medicine, broadly defined.
The proposed project must be of a size capable of completion during the three-month period of the Studentship and should be a closely supervised full-time research experience. Either the student or the supervisor may propose the project which may be a mini-project forming a part of the supervisor's own major interest; however, the project must be clearly related to the history of medicine.
The project may form part of an honours' thesis, major research paper, or an elective project. The project may also be a sub-study of the supervisor's own major interest. However, the proposed project must have a clearly defined timeline to demonstrate that it is of a size capable of completion during the three-month period of the Studentship.
Support Available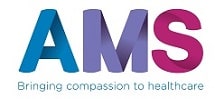 Funding is in the form of a stipend only, to a maximum of $5,500. The award may be held for a period of three consecutive months during the academic summer recess (May-August). Support for the studentships is generously provided by Associated Medical Services (AMS), Inc. and successful students will submit a report to AMS at the end of their studentship tenure.
Payment is made to the institution where the student is registered. Awardees will in turn be paid by the institution in accordance with its distribution policy. These awards are considered to be taxable income by the Canadian government.
Up to four studentships are available annually.
Eligibility
Students must be registered in a recognized undergraduate program at a Canadian university. Any full time undergraduate student is eligible to apply provided the proposed project and supervisor meet the criteria outlined above.
Awards are normally tenable at the universities in Canada.
2017/2018 Guidelines - Directives

Hannah Studentship Guide


Renseignements Hannah
2017/2018 Application Form - Formulaire

Hannah Studentship Application


Bourses Hannah Formulaire
Contact - Nous Rejoindre
Catherine Carstairs
Chair, History
University of Guelph
50 Stone Road East
Guelph, ON
N1G 2W1
Phone: 519-824-4120 ext. 53185
E-mail: [email protected]